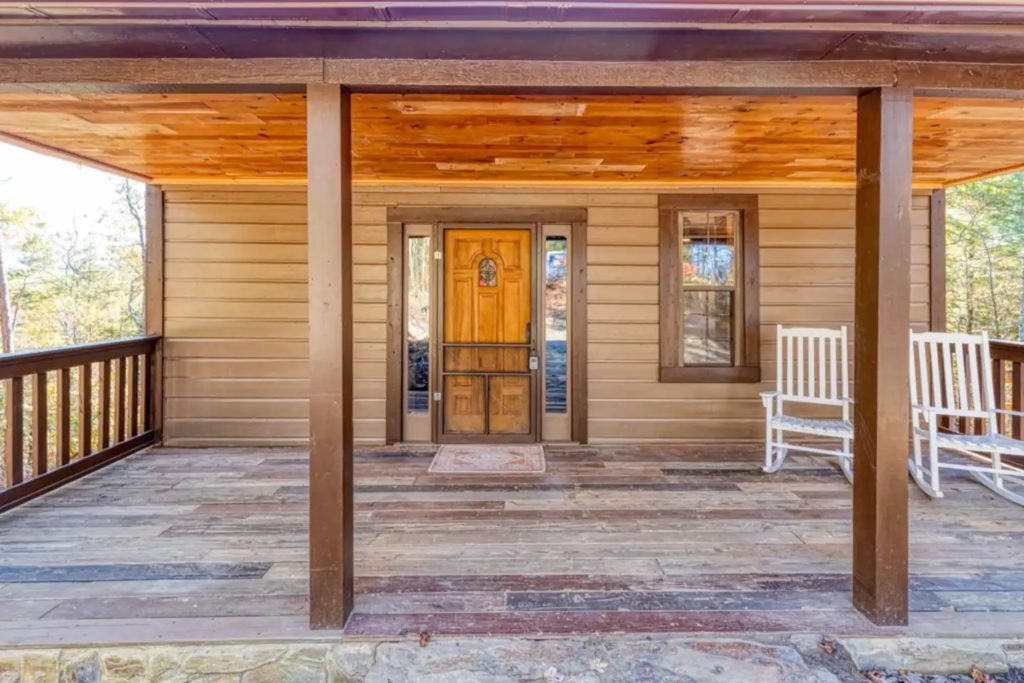 Bliss is a cozy, 400 square feet, eco-friendly cabin on a mountaintop with access to the property's creek! Specially worked with reused wood, it is one of a kind and provincial. 10 min to Downtown Blue Edge and wonderful wineries, shops, cafés, bottling works, climbing, fishing and the lake. With a full kitchen, Wi-Fi, Chromecast TV, fire pit, electric fireplace, and porch with winter mountain views, it's the ideal getaway. Enjoy a romantic getaway in the middle of nature! SUV is recommended; for more details, please see the following.
The space
The tiny cabin is next to another tiny cabin, Restore, which is even smaller. Each have their own confidential indoor and outside spaces and each has their own parking spot situated before each lodge. The parking area for this cabin, called "Bliss," is on the side of the road directly in front of the cabin.
This eco-friendly tiny house is made just for you out of recycled wood and other materials that have already been used before. It's a great place for the adventurous traveler who likes unique listings!
*Road of Gravel: To get to the property, there is a gravel road that can be driven by all vehicles. However, like all gravel roads, it has some potholes, especially after it rains. We recommend using a vehicle with four-wheel drive or all-wheel drive if at all possible for the final quarter mile, which is a steep gravel road. Despite the fact that, it has been gotten to by all vehicles – it genuinely relies upon your solace level. The street can get a little unpleasant after weighty rains however they are routinely kept up with. Please drive up with caution.
A smart TV with Netflix/Streaming and Chromecast are available. Local and cable television are unavailable.
If you want to rent this beautiful house you can find it on AIRBNB