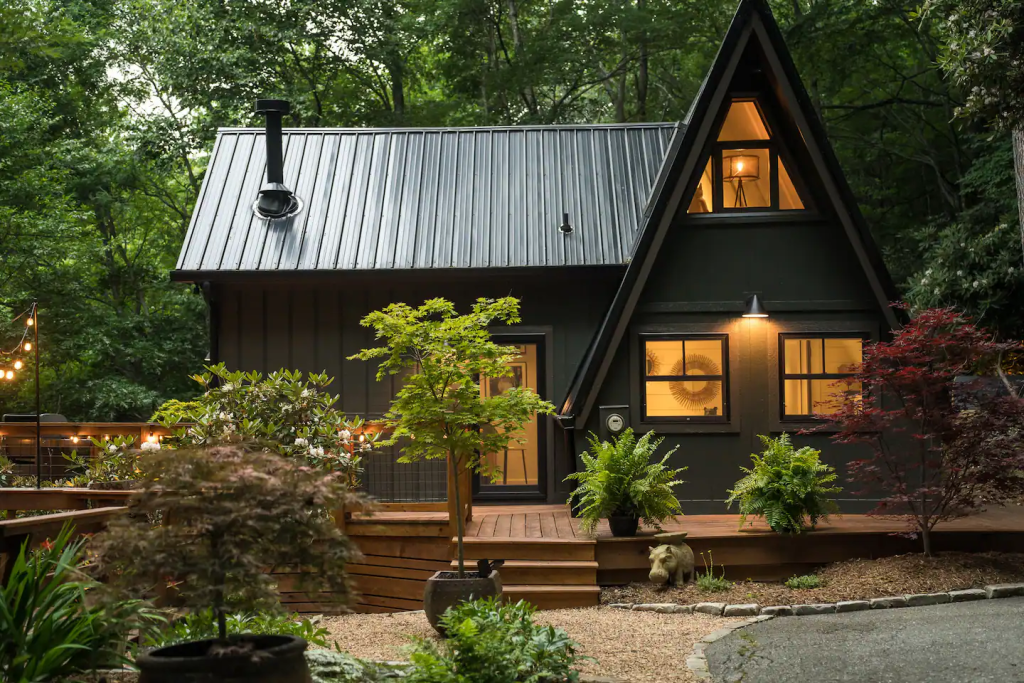 Moon-A-Chalet: a retreat for the spirit, body, and mind.
It's time to slow down, get back in touch, recharge, and explore. For a romantic getaway, a tranquil retreat, or a fulfillment of your wanderlust, return to Moon-A-Chalet. This chalet is perfectly situated to provide parties of two with four seasons of fun and adventure in the High Country. It is just minutes away from the charming mountain towns of Blowing Rock and Boone, the infamous Blue Ridge Parkway, and Appalachian Ski Mountain.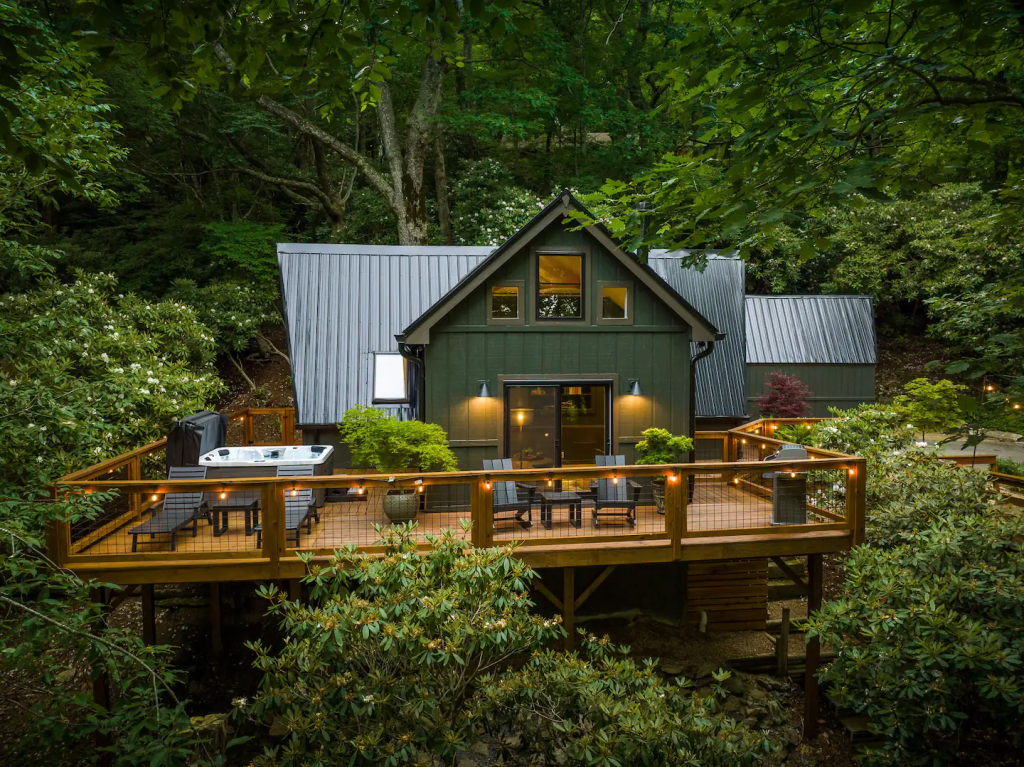 The setting When you first enter Moon-A-Chalet, you'll notice that the minimalist design and neutral tones give it a warm and inviting vibe. Natural light enhances and highlights the treehouse experience throughout the chalet. Look through the broad windows to drench yourself in the rhododendron and plant timberland. While looking for the next adventure, cuddle up by the wood stove. Enjoy a soothing session in the cedar barrel sauna or a dip in the hot tub while perched in the trees and surrounded by nature to unwind, reenergize, and pamper yourself.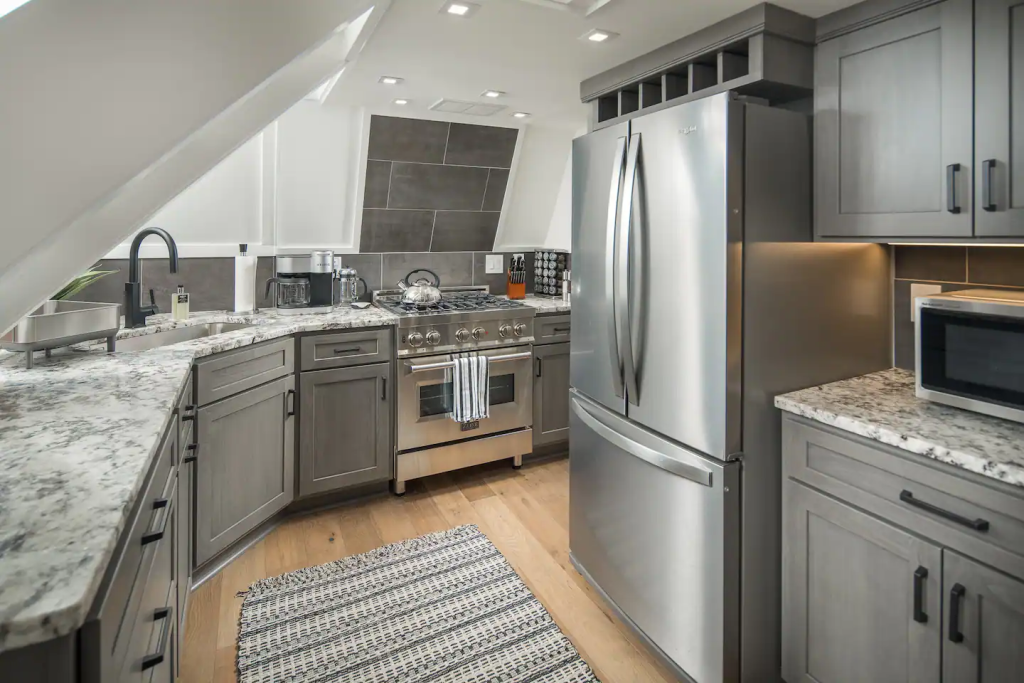 A Danish Rais wood stove that comes with firewood
A Samsung Smart TV that also has cable TV. Bring your passwords so you can access your accounts and stream!
Card games and games.
A sofa with a chaise longue and blankets for watching movies or taking afternoon naps.
Books are provided for enjoyable reading in the afternoon.
To maintain the atmosphere, essential oil spritzers are provided.
Kitchen and dining room
The kitchen is well-stocked and ready to make any meal or snack.
Complete with spices and oils.
A dish drying rack.
K Cups and a limited number of tea bags are provided with the Keurig K Duo coffee maker, French press, pour-over, and tea kettle.
The dining nook is ideal for an intimate dinner or morning breakfast.
There are cleaning supplies in the sink.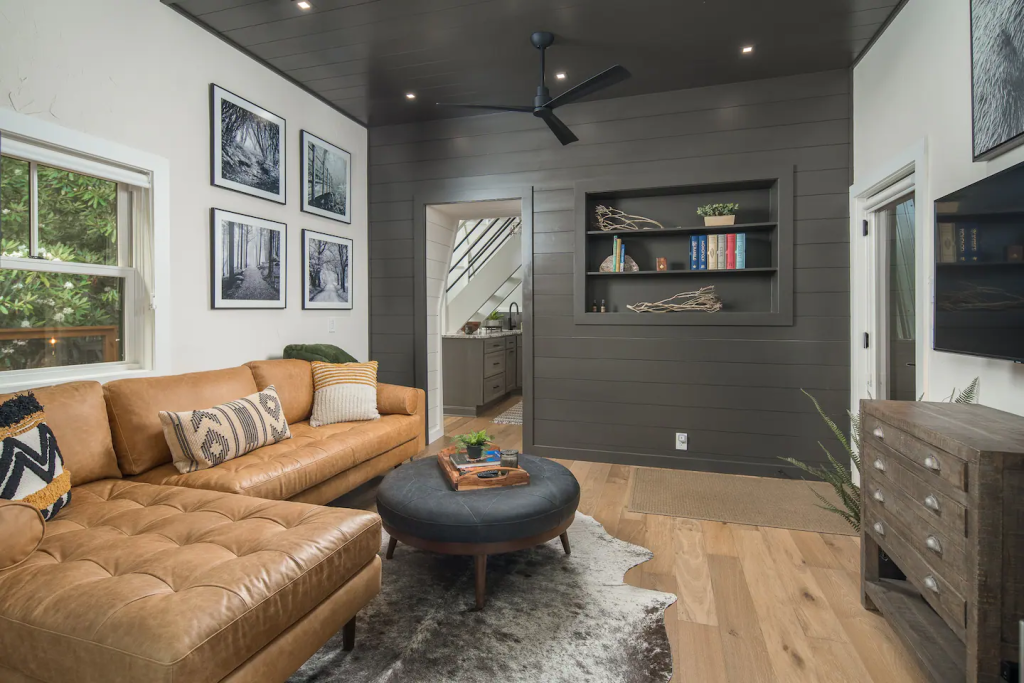 BATHROOM
Aveda body wash, lotion, and shampoo are provided.
You can wear opulent robes in the sauna, hot tub, or just for a quiet afternoon.
A quiet, separate area where you can catch up on any calls so you can stay longer!
The high-speed fiber-optic network at Moon-A-Chalet ensures that you will always be connected.
It also has a built-in wardrobe, making it simple to unpack and enjoy your brief or extended stay.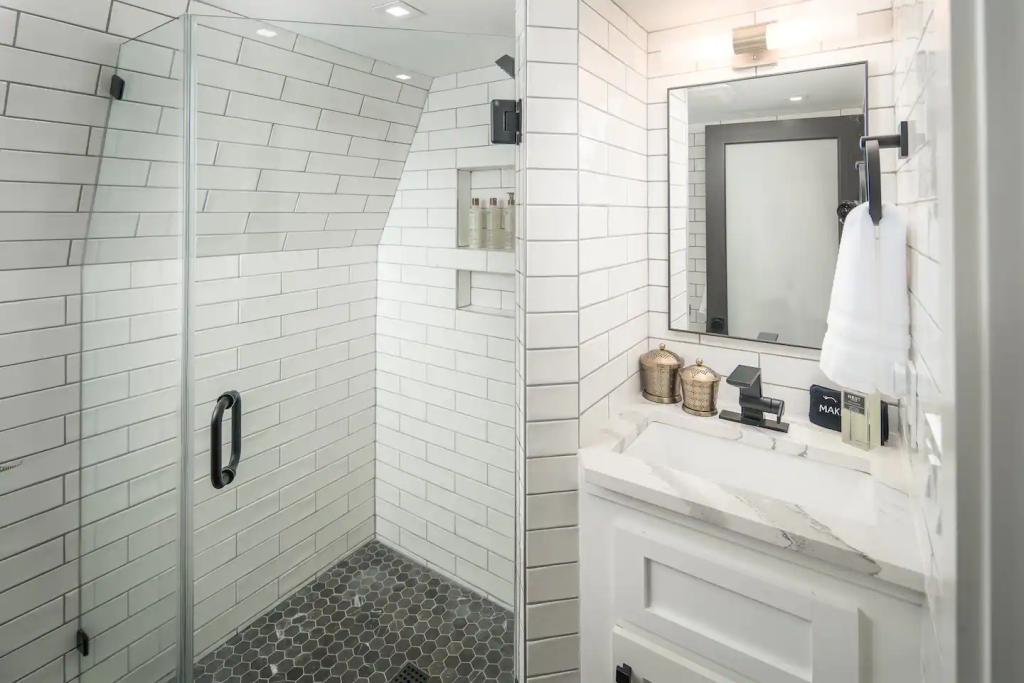 BEDROOM
Escape to the charming loft bedroom and relax on the luxurious mattress while gazing up at the stars or out into the forest.
Essential oil spritzers and Himalayan salt lamps are provided to maintain the atmosphere.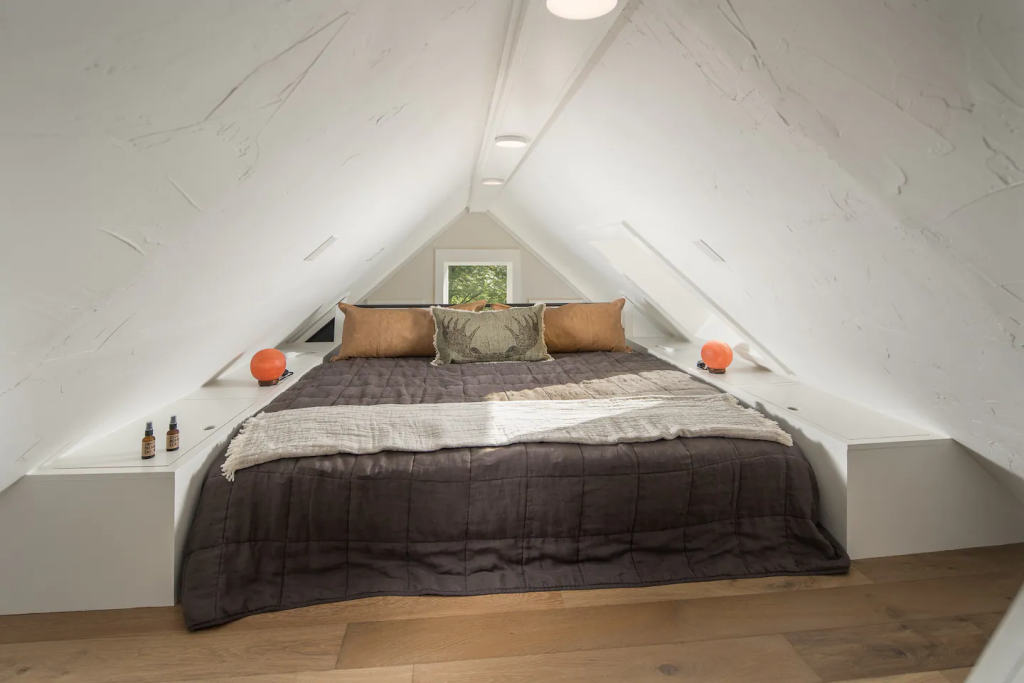 OUTDOORS
The treehouse porch, where you can eat and read in the afternoon.
Chaise lounges and double rockers
Relax in the private barrel sauna or take a dip in the private hot tub after a day of work (on or off the slopes, hiking, or sightseeing).
With a porch that wraps around you, you can share a morning coffee or a cocktail outside while the colors of the sunset surround you. In one of the many places to relax, you can take in the sun, the stars, and the clean mountain air.
A Weber propane grill is available for all your meals that are inspired by grilling!